A collaborative effort between historical reenactors of how to use the SCR-300 Radio for World War Two Reenactments.
The SCR-300 Radio is a backpack (or manpacked) FM radio designed during WW2 as an inter-company or regiment radio. I purchased several in the late 1990s during the heyday of Cold War surplus sales.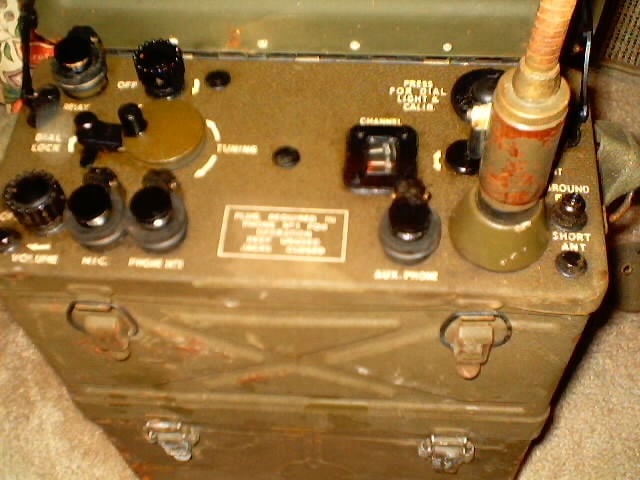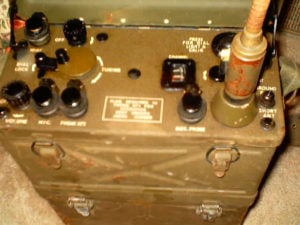 Several years ago I worked with a buddy of mine to make available a resource that World War Two SCR-300 enthusiasts could use to analyze and learn about the radio. The article is posted on his website:
NOTES from TM 11-242 on the SCR-300 Wired Loops and Battery Case Catches  
The SCR-300 originally came with wired clips. This is according to TM 11-242, 1943. See below

A work order was made in Nov of 1944 for spring catches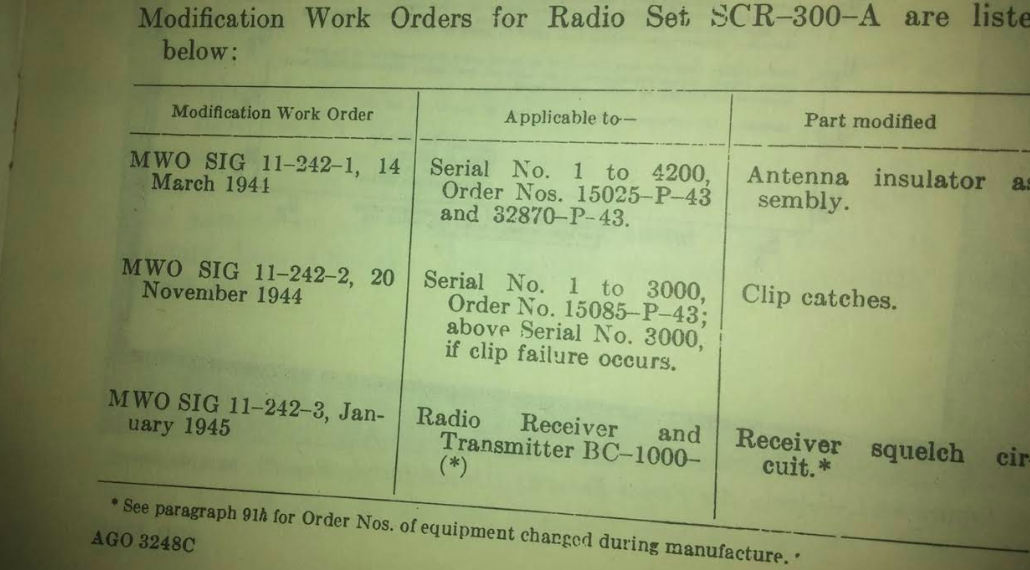 This was then replaced with a New Latch Directive in Jan 1945. The wired loops would fail to hold down the clip so a springed catch was added.