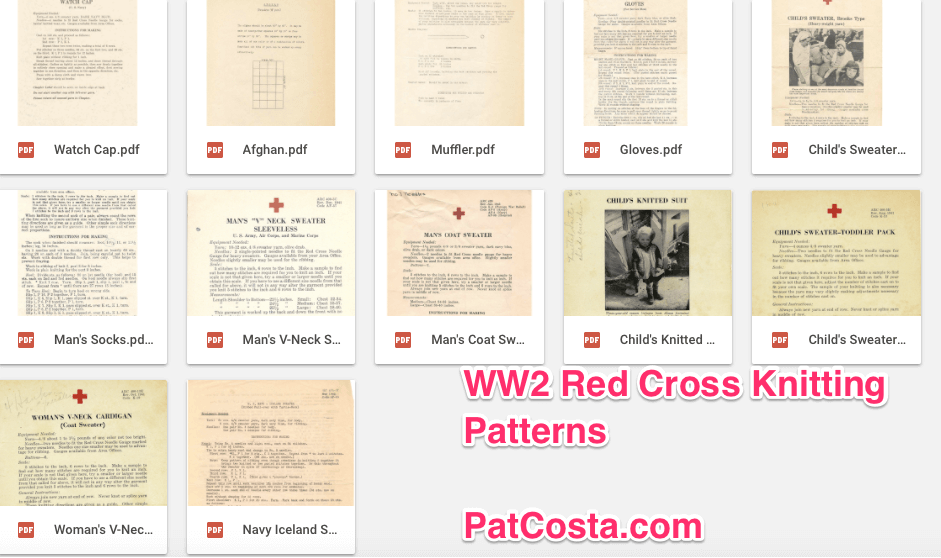 WW2 Red Cross Reproduction Knitting Patterns for WW2 Reenactors
*The above come Courtesy of the Estate of Ray and Anita Sexton, Oneida, TN
Practical, Warm Hand Knits for Service Men WW2 Red Cross Knitting Patterns
This another Red Cross knitting pattern. The booklet is Volume 318, dated 1940. Below are some images from the booklet and external links which explain more about the patterns.
Hand Knits for Service Men: 40 Garments for Men in the Armed Forces
This is a download as a pdf here.
External Links
Read Me First: WWII Knitting FAQ