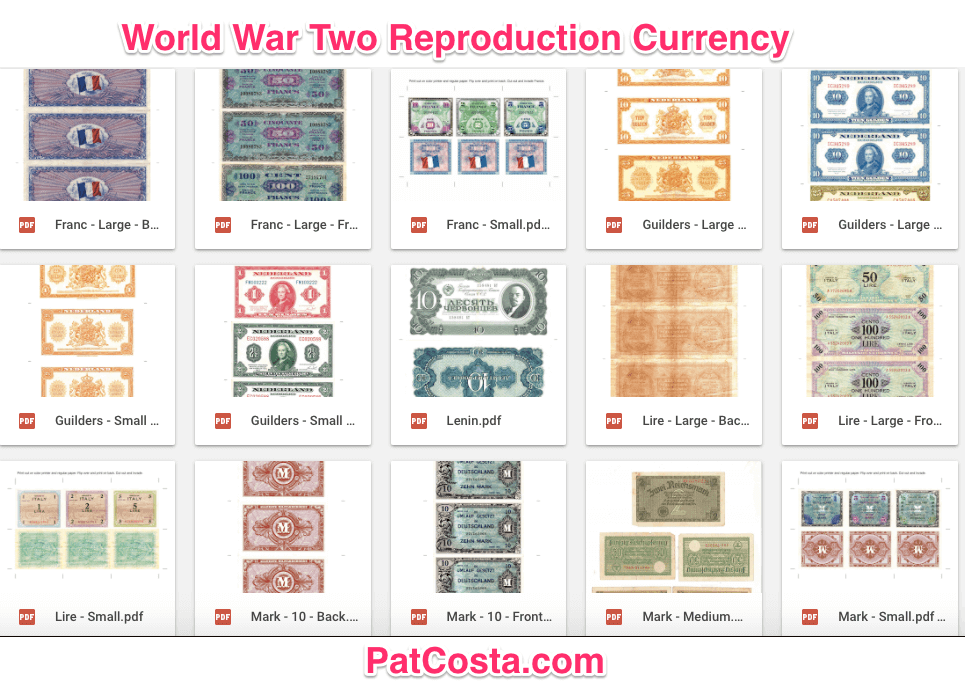 Below is a listing of WW2 reproduction currency of Russia, The Netherlands, France, Germany, Italy, and Japan. The files are all .pdf and may be printed off and used at reenactments.
Some WW2 reproduction currency files below have two files, a front, and a back. They are designed to be printed on either a two-sided copier or printed once and then fed back into the printer in the opposite direction so the sides line up.
Others have only a single side. These were also designed to be flipped and fed back into the printer.
Germany
The Netherlands
France
Russia
Italy
Japan