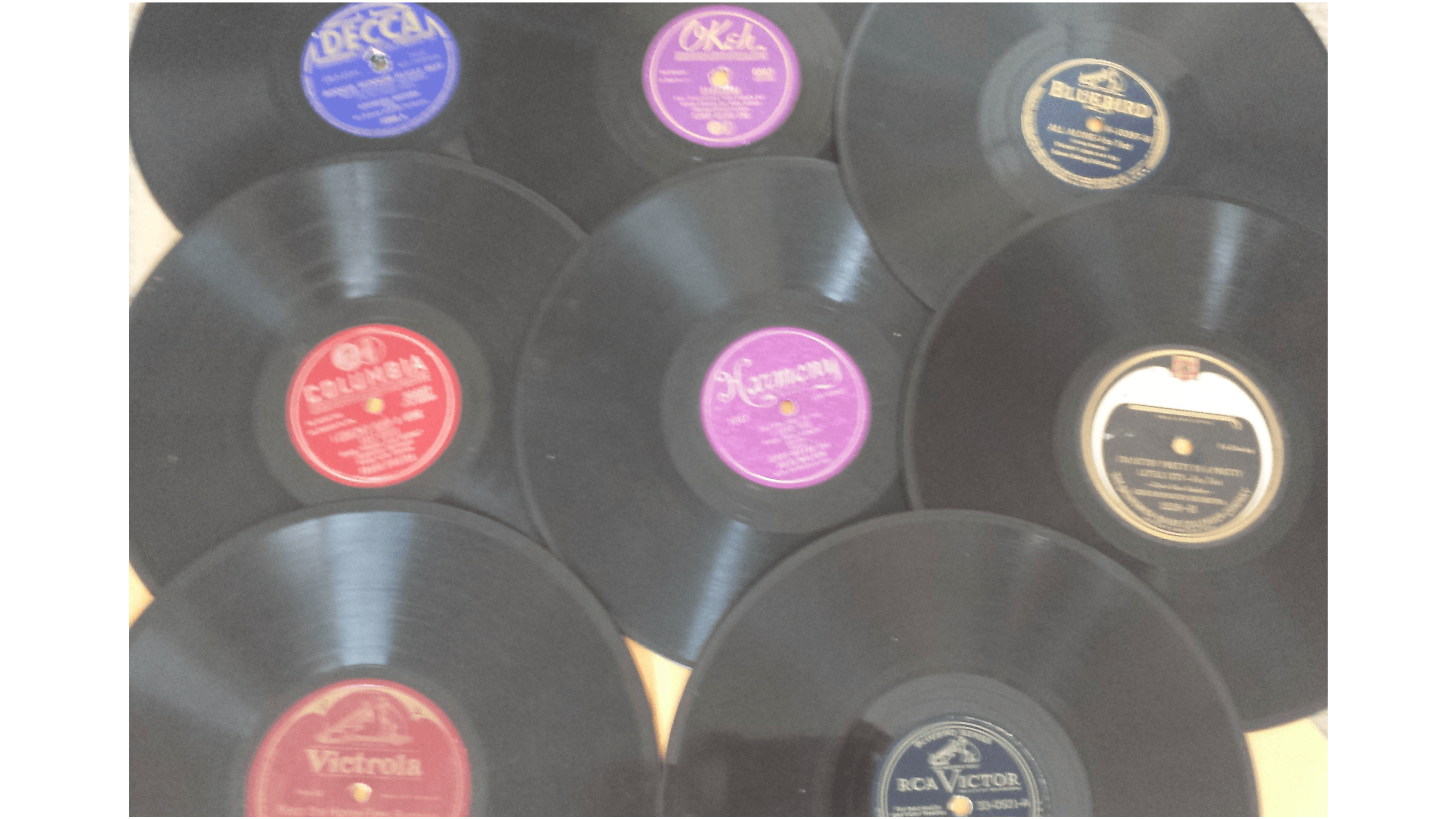 78 Records Production
The term 78 to describe the record refers to the 78 revolutions per minute it makes around a record player. Prior to the late 1940s, all 78 records were made from shellac and then dyed a particular color (black being the most prominent but also red and green were popular). However, World War II would have a dramatic effect on the 78 records production.
Shellac is a resin that comes from the lac bug. The main sources for shellac were from the Malay Peninsula and French Indochina, both under Japanese occupation by the 1940s. It was this occupation that caused record companies to seek alternatives to shellac such as vinyl.
The typical size of a 78 Record is 10in., although other sizes do exist. When they were first introduced, 78s could play a maximum of about 3 minutes on only one side. This is one way you can date 78 records, as the earlier ones are only one-sided. Eventually, 78 technology advanced to allow cutting the record on both sides. Thus, later records could have an A-side and a B-side.
Making the classic 78
You can tell if a record is a vinyl if it is able to play music longer (LP=Long Play) up to 30-min. The weight differs as well with a vinyl record being lighter and thinner than a shellac record. Beginning in 1948, the 78 Record is gradually replaced by the 33 1/3 disc containing 23 minutes per side, the LP, and the 45. 78 Records also break easily.
There were hundreds of record companies prior to the start of World War II. Some of the major ones include Bluebird, Capitol, Columbia, Decca, Okeh, RCA Victor (See also Victor). What shellac was available in the US was needed by the military. Therefore, the inability to produce records from shellac caused many smaller labels to fold or merge with major labels.
However, some record companies continued to produce records during the war (those that did had a competitive advantage as they had a reserve of shellac) while other record companies bought other record companies or bought record labels and/or bought the rights to record catalogs. Often, the newly bought record company/label/catalog would be discontinued or re-release under a different label.
For additional information see:
http://www.library.yale.edu/cataloging/music/historyof78rpms.htm