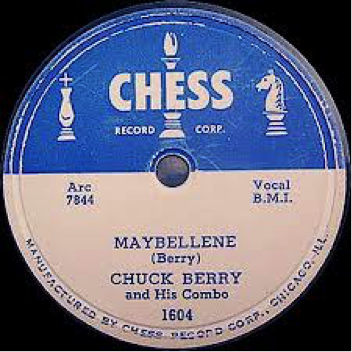 Chess Sun VeeJay Rock and Roll Records
These are mentioned because while not appropriate for a WW2 setting these records are sometimes seen with other 78 records.
Sun, Chess, and Vee-Jay record companies all produced rock and roll music. Early rock and roll artists first appeared on a 78 record, post-World War 2. Shortly thereafter (the late 1940s/early 1950s), record companies made the switch from 78 in Shellac to the 45 formats in vinyl. Though, Britain continued to produce 78s until the early 1960s.
The Beatles, Chuck Berry, and Muddy Waters did their first recording on a 78 as did Elvis Presley. Presley first recorded on the Sun label.
Chess Records
Sun Records
An example of Elvis Presley on a Sun 78 Record:
Vee-Jay Records
Sources:
http://www.goldminemag.com/article/rock-n-roll-78s-are-a-hot-but-sometimes-overlooked-commodity
---