Description
Roots of Evil Video Viewing Guide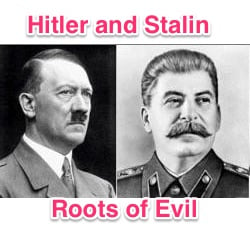 Activities and Lesson Plans were designed for use with the Virginia Standards of Learning 2012 standards. They can be used as part of a unit, homework, or stand-alone activity. Purchasing this product gives the buyer the right to make as many copies as the buyer wants for educational purposes for as long as buyer wants.
This is a 24 question video viewing guide that accompanies the History Channel's documentary called: Hitler and Stalin: Roots of Evil. Questions are on the lower-end of Bloom's Taxonomy. This activity was designed as part of a block-schedule for World History. You will receive one page that has two sets of questions for easy printing.
File size is less than 1MB and needs an unzipping tool. Requires software that can read Microsoft word and PowerPoint. This allows teachers to quickly make changes to the documents.
Due to the nature of digital products, refunds will not be offered. If you have questions please Contact Me.