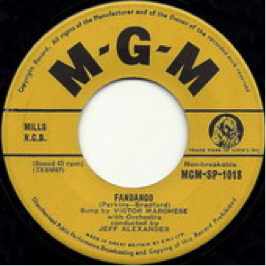 Post World War II MGM Records (1946/1947-present)
Music Genres: Pop
Pre-1941 Label: None

1941-1945s Label: None
Post WW2 Label:
Numbers from start to 1945: Company created post-WW2 but numbers run from 10000-30500
Notes: Would produce budget labels called Metro and Verve
Sources:
–Rust, Brian. The American Record Label Book. Arlington House Publishers, NY. 1978.
–Sutton, Nauck. American Record Labels and Companies: An Encyclopedia (1891-1943). Mainspring Press, CO.2000.
---